A newborn's physical and cognitive damage occurs before, during, or shortly after delivery, known as birth injury.
Having a child is an exciting period in one's life and should be full of pleasure. Every pregnant parent fantasizes about their kid having a successful and happy life. While most infants are born healthy, a tiny percentage of babies are injured during or shortly after delivery. Every parent is devastated by these horrific birth circumstances. Most parents want to know what happened to their infant after the immediate shock has worn off. There are questions regarding why their kid was wounded, as well as whether the incident could have and could have been avoided. Now is the moment to seek legal assistance from a Birth Injury Lawyer. It might be tough to find answers to these questions. Parents may get answers to these inquiries from an expert Birth Injury Lawyer. We are ready to assist you as personal injury attorneys with extensive expertise in Birth Injury cases. We may be able to assist you in finding answers to your inquiries concerning birth injuries.
Some examples of birth injuries would include:
What Our Birth Trauma Attorneys Can Do for You
If you believe your child or grandchild has experienced an avoidable birth injury, we may assist you in making that conclusion. We begin by meeting with you to gather information. After that, we collect all pertinent medical data and conduct a thorough examination. Finally, we will consult with highly-skilled, reputable, and independent physicians to get the answers you want and deserve.
Consultation
Your first consultation concerning your Birth Trauma lawsuit is free of charge. We'll go over the pertinent obstetrical history and the circumstances surrounding labor and delivery at our initial appointment. Then, at no cost, we will collect the prenatal data, labor and delivery records, fetal heart tracings, and newborn records. Following our thorough examination of those data, we will meet with you again to discuss our findings and help you take your case forward at no cost.
Investigation
We will contact highly skilled medical specialists if problems are detected after our evaluation of your Birth Trauma case and our meeting with you to discuss the records and difficulties. We need the help of these medical professionals to show that the treatment delivered fell short of reasonable expectations, which is a violation of the standard of care. We also seek medical evidence to show that the failure to give sufficient care caused your child's Birth Injury, a process known as "causation." We may go on with a claim for compensation for your kid and family if we obtain the necessary expert backing to prove your case.
Creating a Case
A medical malpractice lawsuit for birth trauma seeks to provide your kid and family with the justice and compensation they deserve for harm that may have been averted. The financial and emotional costs of caring for a child harmed due to birth trauma are tremendous. All of the families impacted are in desperate need of help. Your Birth Trauma Lawyer must make sure that all of the necessary measures are followed for you to get the compensation you deserve. These are complicated cases that require a long time to prosecute. Because of the complexities of these matters, you need to choose a Birth Trauma lawyer with experience and qualifications.
Today is the best time to contact a birth injury attorney.
Gluckstein Personal Injury Lawyers can assist you and your family if Birth Trauma has impacted you. We have a staff of attorneys, clerks, and a client liaison who has been through the entire process of a birth trauma case herself. In addition, our birth accident lawyer in Toronto, Ottawa, and Niagara, Ontario, have extensive expertise with these types of claims and will fight diligently for your kid and family.
Please get in touch with us for a free consultation.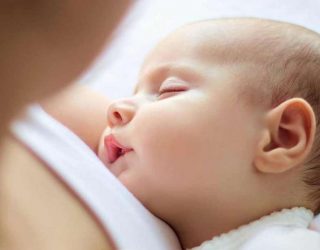 How long do I have to file a lawsuit if I suspect my child has sustained a birth injury or perinatal injury?
In Ontario, you typically have two years from the date of the injury, or the day you learned that the harm had happened, to file a personal injury claim.
How will I find out what happened to my child?
Our attorneys will utilize various resources to determine what occurred during delivery or perinatal injury.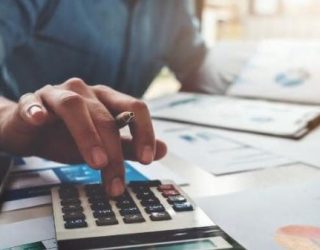 What will legal action cost? What will I have to pay?
Generally, our clients incur no expenditures throughout the dispute. The costs of litigation, as well as any expenses, are covered by our company.